Home Altars
More and more people are seeking a way to express their inner life and spirituality; a small area in the home where they can be reminded of their spiritual side while going about their day-to-day affairs. These altars allow you to create a unique area devoted to a person, a special event, an animal, anniversary, etc. The altars can be placed in the home as well as in schools, institutions and group homes.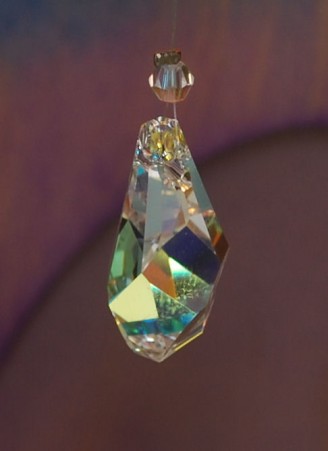 The wooden altar can easily be placed on a shelf or on the wall. The altar comes with the following: a crucifix, a butterfly, a star, a guardian angel and a beautiful organically cut piece of Swarovski crystal. You are free to mount these elements as you wish in either a permanent or changing arrangement. You can easily mount a photograph, card or maxim to the rear wall of the altar. Non-reflecting glass protects the photograph and the incorporated light provides the altar with atmospheric lighting. In the small cabinet and on the tray is space where you can place all kinds of valuable personal elements.
There are three models available that can have made either in white or a number of various colours.